The Soldering Station is only used to assemble the Logistics HUD Glasses and the parts that make them, in addition to the Nano Hopper.
The Soldering Station has a 3x3 crafting grid, but requires BuildCraft power (MJ) as well as an Iron Ingot before it will solder anything on its crafting grid.
Recipe
GUI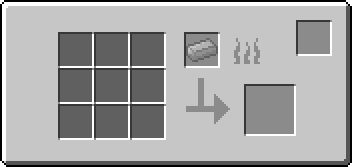 An Iron Ingot must be placed into the slot with a translucent ingot image. Any item placed in the top right slot will create an overlay of the item's recipe and only items used in the recipe may be placed into grid, this is useful if you forget any of the recipes.
Ad blocker interference detected!
Wikia is a free-to-use site that makes money from advertising. We have a modified experience for viewers using ad blockers

Wikia is not accessible if you've made further modifications. Remove the custom ad blocker rule(s) and the page will load as expected.