The Sequencer is a block added by the RedPower 2 mod. The pointer of the sequencer rotates toward each of its four sides in sequence at a user-specified speed, sending out a Redstone signal as it passes each side. The Sequencer does not have an input side, only the four output sides, which means it cannot be turned off. Right-Click with a Screwdriver to rotate and Shift-Right-Click to make the pointer go in the opposite direction.
Because Sequencers are synced to world time, any action which causes a change in the world time (like sleeping in a bed, or using the /time command) will cause the Sequencer to change state. In some designs, this will have little-to-no effect, but if a Sequencer is used to manage time-sensitive circuits, it may cause bugs in the circuit design.

This is good for circuits that have 2, 3 or 4 steps that are in a specific order of operation. Ex: Automatic Wheat Farm (place seeds with Deployer, bonemeal wheat with Deployer, break wheat with Block Breaker). This Automatic Wheat Farm will be broken in 1.5 due to the new bonemeal nerf. You can change the speed that it works at using this GUI.
Recipe
Video Tutorials (German)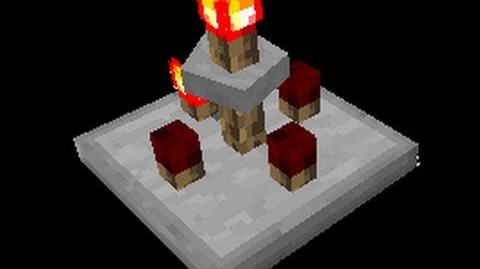 Ad blocker interference detected!
Wikia is a free-to-use site that makes money from advertising. We have a modified experience for viewers using ad blockers

Wikia is not accessible if you've made further modifications. Remove the custom ad blocker rule(s) and the page will load as expected.