Ad blocker interference detected!
Wikia is a free-to-use site that makes money from advertising. We have a modified experience for viewers using ad blockers

Wikia is not accessible if you've made further modifications. Remove the custom ad blocker rule(s) and the page will load as expected.
A machine which uses BuildCraft energy (Minecraft Joules) to empty or fill liquid containers. Pressing the "bucket" button will change the mode from Fill to Extract. Not all liquid containers support reversible operation.
In order to fill this machine you can either put a Magma Crucible or Aqueous Accumulator next to it or connect liquid via a Waterproof Pipe, Liquiduct, or Liquid Tesseract.
Energy Costs
| Input | Liquid | Output | Quantity | MJ Cost |
| --- | --- | --- | --- | --- |
| Bucket | Water | Water Bucket | 1000mB | 80 |
| Bucket | Lava | Lava Bucket | 1000mB | 80 |
| Energy Cell Frame (Empty) | Molten Redstone | | 1000mB | 1600 |
| Other Container | Other Liquid | Other Output | Other Quantity | 160 |
Recipe
GUI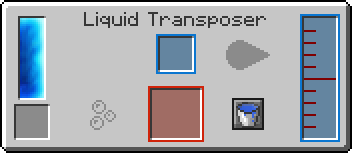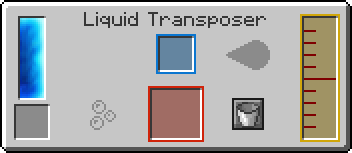 Tabs & Controls